Make friends and try new indoor and outdoor activities
The Beaver Colony is the first and youngest section of the Scout Group, aged between six and eight years old. They enjoy all that Scouting has to offer; being introduced to outdoor activities, having the opportunity to be creative, explore their local community and experience the excitement of a Sleepover with their friends.
During their time in the Colony, they will get a chance to try a wide range of different activities as well as going on trips, days out, and on sleepovers. There are a range of challenge awards and badges available that they can gain during their time in the section to recognise their achievements.
Easily recognised by their distinctive turquoise sweatshirts, Beaver Scouts enjoy making friends, playing games, going on visits and helping others. They usually meet together once a week in a Beaver Scout Colony. Our Colony also takes part in Sleepovers. These are often the first time a young person spends a night away from home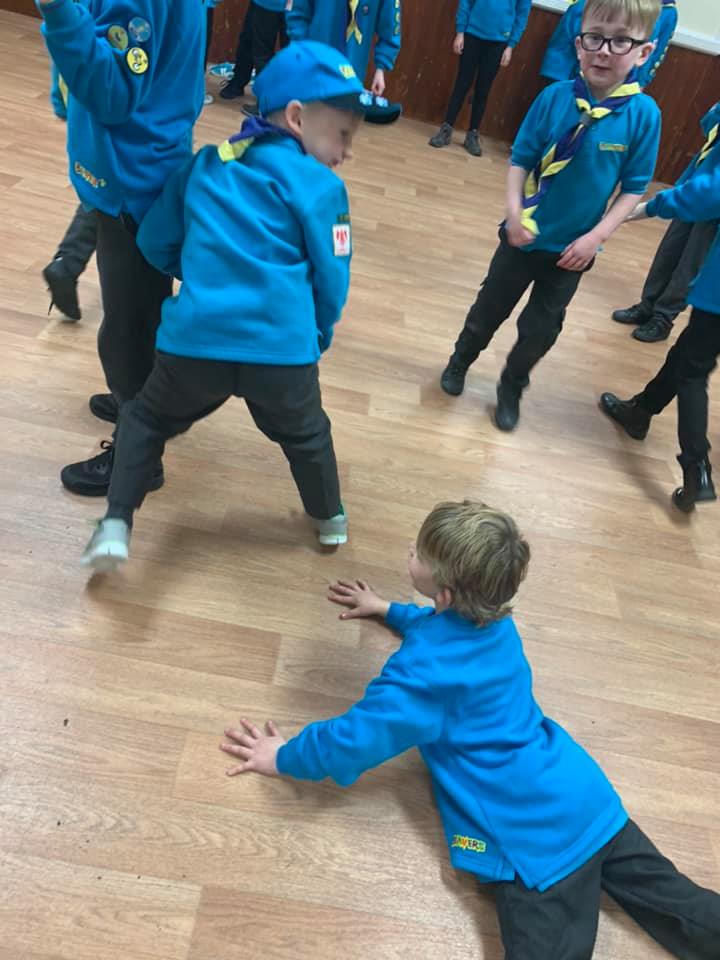 6 – 8 Years Old
Beavers is a young person's first step into the Scouting family. At weekly meetings and other events they try new things, learn new skills, play games, earn badges and generally have fun!
Beavers go on sleepovers, to get their first taste of camping. Usually this will just be over one night, perhaps starting on a Saturday morning, doing activities all day, sleeping over and then being collected on the Sunday morning.
Beavers are split into groups called 'lodges', with each lodge having a lodge leader (one of the older Beavers).
The Beaver Promise :
I promise to do my best,
To be kind and helpful,
And to love God.
Meeting Times :
17:00 – 18:15, Tuesdays during school term
Usual Meeting Place : Huncote Methodist Church